SYSPRO Cloud ERP Solutions
Our Cloud ERP Solutions offer a wide range of features, using the latest digitization technologies and advancements in automation, to streamline your business processes.
Industry-built software to suit your organization
Gain access to solutions, processes, and tools to assist in the management of data for key business insights and informed decision making. Whether you are in manufacturing or distribution, SYSPRO Cloud ERP solutions are packaged to suit your industry-specific requirements.
With various capabilities on offer, you can decide which is best suited for your needs and existing systems without having to worry about extensive customization or development skills.
SYSPRO Cloud ERP Solutions are adaptable and expandable.
Defines how the system should operate, how it should look and communication, including alerts. It provides system management, insights and emerging technologies for an out-of-the-box, single-source, rich ERP solution.
Operate real-time accounting and financial reporting through comprehensive financial and accounting functionality and controls. Provides real-time integration between SYSPRO's financial, distribution and manufacturing solutions.
Purchase one/both bundles
Plan, execute and control production more effectively. Enables you to integrate your manufacturing operations with other business processes to control parts, part rules and structure, create jobs and control the cost of operational inputs and outputs.
Manage all elements of the sales cycle, from customer and supplier transactions, including inventory management, sales orders, and procurement. Enables analysis of data to identify key sales trends.
Add on as a bundle or individual modules
An advanced offering which provides the ability to customize software, integrate systems, and automate business processes and workflows.
Provides additional functionality for automating the management of supply and demand, tracing batches and serials, version controlling parts and structures with auditing and approvals.
A supply chain management solution that provides the ability to track and trace batches and serials, programmatically balance demand with supply, manage elaborate sales orders and releases, account for inbound freight costs, manage promotions, optimize stock levels, and process returns from customers and to suppliers.
Get a custom demo, solution costing and discover Cloud ERP benefits for your organization.
Select and purchase only the capabilities applicable to your business needs while fast-tracking your digital journey with Cloud ERP.
Future-proof your business with Cloud ERP
SYSPRO Cloud ERP has built-in intelligent technologies AI, machine learning and advanced analytics.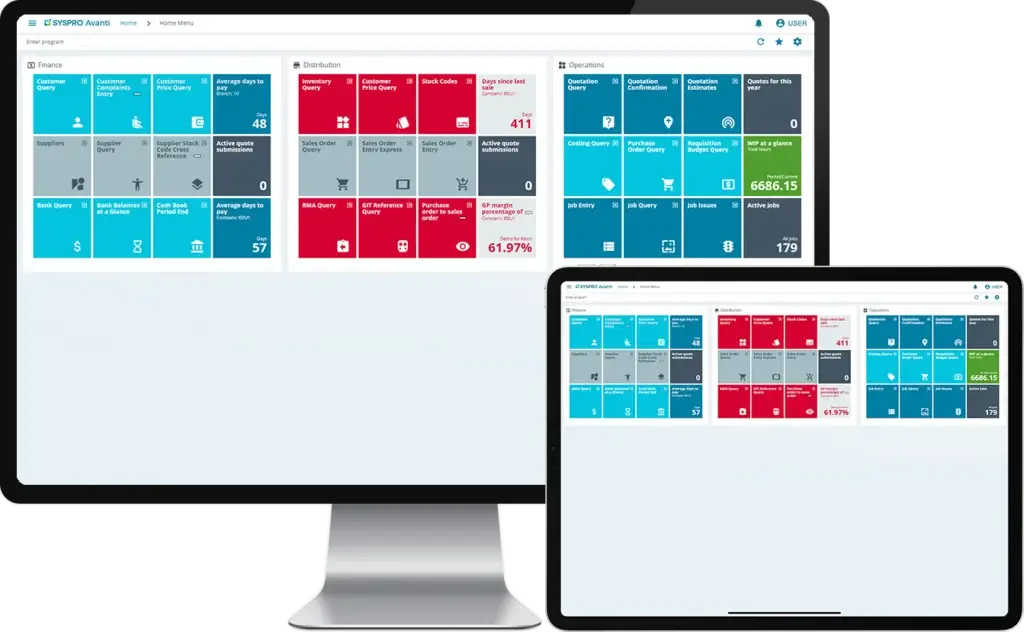 Get resources and insights into your industry and discover how our technology can help to automate and streamline your business operations.
Skillcraft operates multiple branches and required the centralization of data. Their move to
cloud ERP
has simplified the sharing of data between these geographically removed centers. Maintenance and the physical threat of theft or vandalism of servers have been eliminated.

Partner with an ERP Industry Leader
See what the Experts and Users have to say about SYSPRO ERP Software
Partner with an ERP Industry Leader
Flexible Cloud ERP business solutions offered as a service, ready to be deployed at a moment's notice, enabling your business to secure a digital future and gain a competitive advantage.