Improve delivery performance and customer service with SYSPRO ERP
Improving profitability in assemble to order manufacturing mode
When you run your manufacturing business based on an Assemble to Order (ATO) strategy, success hinges on being able to get products to customers at lightning speed. You need tight control over parts in inventory and resource schedules – and support easy order customization. All while hedging risks of demand and cost volatility.
How can you differentiate your Assemble To Order (ATO) product offerings, improve delivery performance and customer service, and streamline constituent order-to-invoice processes and operations?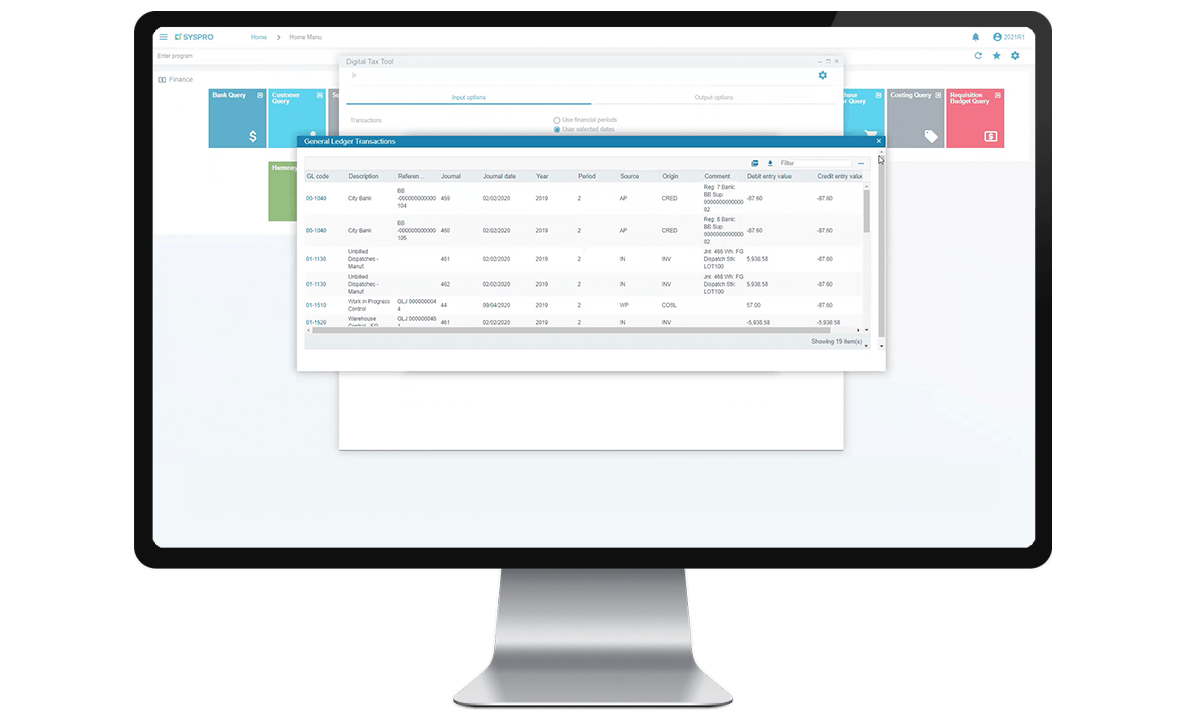 SYSPRO ERP software enables you to improve operational efficiency by streamlining:
Customize assembly items when taking a sales order
Gain inventory visibility over items and their components
Reserve assembly components immediately to guarantee order fulfillment
Evaluate the profitability of the customized order by rolling up prices and costs
Connect customer information to the warehouse to make assembly and shipping easier,
Assemble to order at the point of making a sales quote or a blanket sales order
Combine inventory quantities with assemble to order quantities
Assemble to Order Strategy - Simplify your manufacturing operations
The following are just a few of the features in SYSPRO ERP software valuable in an assemble to order manufacturing environment.
Quickly and easily enter production orders for the manufacture of both standard and non-standard products, as well as for service and project jobs.
Differentiate your product offerings by making it easy to customize orders based on customer specifications. Enable customers to configure products based on Bills of Materials.
Available-To-Promise (ATP)
Make reliable delivery promises to your customers by showing the portion of your inventory and planned production that is available to fill customer orders and on which dates.
Record the manufacture of items without having to create time-consuming work orders. This can be particularly useful in situations where your production runs are short.
Produce automatic or manual forecasts based on sales history. And, take advantage of business analytics tools to measure the quality of your sales forecasts and analyze trends, seasonality and cyclical events.
Streamline the process of preparing, kitting and issuing materials required for production, the posting of labor hours, and negative issues if required.
Establish which jobs need to be raised through several levels of a bills of material structure, as well as the purchasing requirements required to complete the build.
Minimum/Maximum Inventory Levels
Optimize stock levels and keep inventory costs low with SYSPRO's inventory management suite. Set up minimum and maximum stock levels, per stock code per warehouse, to assist with replenishment planning and avoid out of stocks.
SYSPRO ERP helps you mitigate the problems associated with demand or lead-time uncertainty by identifying which products are considered safety stock, and then highlighting issues via exception reporting.
Streamline product replacement and recall activities by tracking products and their components through the receiving, manufacturing, assembly, inspection, stocking and final dispatch stages.
Production Scheduling and Sequencing
Address different levels of complexity and automation required to balance scheduling priorities, constraints and conflicts.
Work in Progress Tracking
Quickly and easily track the progress of WIP jobs to highlight any variances and to ensure you have all components required for a job or bill of jobs before issuing any materials or launching a job onto the assembly area. Identify and address shortages before they create delays.
Best-in-Class Assemble to Order Manufacturing Solutions
In assemble to order manufacturing, your success depends on your ability to provide customers with the goods they ordered, at the right place, as quickly as possible. With SYSPRO ERP, you can fulfill orders quickly and accurately, while increasing inventory turnover and squeezing costs from your supply chain.
Learn more today.
Lets work together to create positive change in your business
Get in touch to find out how SYSPRO can assist you and your business today