Manufacturing ERP Software
Built by Industry Experts.
Made for Manufacturers.
Maximise profitability by optimising your manufacturing operations in real-time with SYSPRO ERP.
Trusted by these leading Manufacturers:
SYSPRO Manufacturing ERP software provides greater control and visibility of your manufacturing operations
Make real-time decisions, faster.
Built by Industry Experts. Made for Manufacturers. SYSPRO's Manufacturing ERP software helps manufacturing organisations to automate and optimize their core business processes including supply-chain, shop floor, inventory, and warehouse management. This is all fully integrated with back-end processes such as finance, sales and business reporting, all in real-time.
SYSPRO Cloud ERP. SYSPRO Private Managed Cloud. On Premise.
Your Choice! SYSPRO offers customers the flexibility to deploy SYSPRO ERP their way, On-Premise, In the Cloud, or Hybrid. 
Maximise profits and minimise waste. Improve shop floor productivity with SYSPRO ERP
Global ERP manufacturing software backed by 45+ years of industry specific experience
Browse ERP solutions by industry type:
SYSPRO customer success stories
Australian Manufacturer B&R Enclosures needed an ERP system that can keep up and assist with their rapid business growth.
SYSPRO ERP system offers B&R a solution to help improve production scheduling, achieve efficiency and access real time data.
AF Gason is an Australian-based manufacturer of agriculture broadacre farming equipment and industrial wood heaters.
Discover how they use SYSPRO as its enterprise system across the entire length of its supply chain and how they have achieved 100% improvement in results, 20% in job recording accuracy, 50% in shop floor efficiency and 30% reduction in backlog of engineering change requests.
Optimize core business processes with a manufacturing ERP System
Additional resources - Manufacturing operations success with ERP
Partner with an ERP Industry Leader
See what the Experts and Users have to say about SYSPRO ERP Software
Partner with an ERP Industry Leader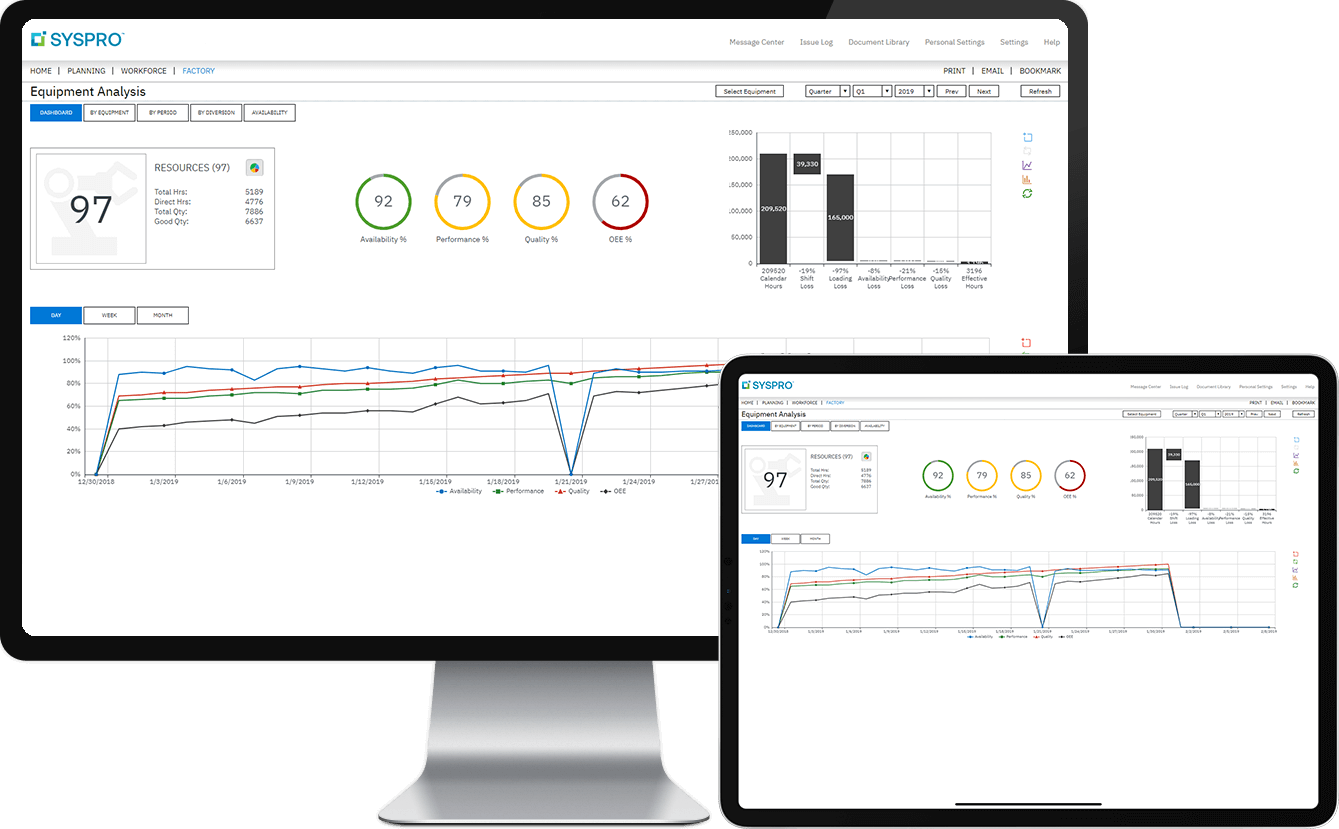 Learn more about SYSPRO's ERP Manufacturing software system.
Discover how you can get a competitive advantage within your industry.
Whether manufacturing to order or to stock, using discrete or process methods; engineering to order; or building large project-based assets, SYSPRO has an enterprise resource planning software built for you.