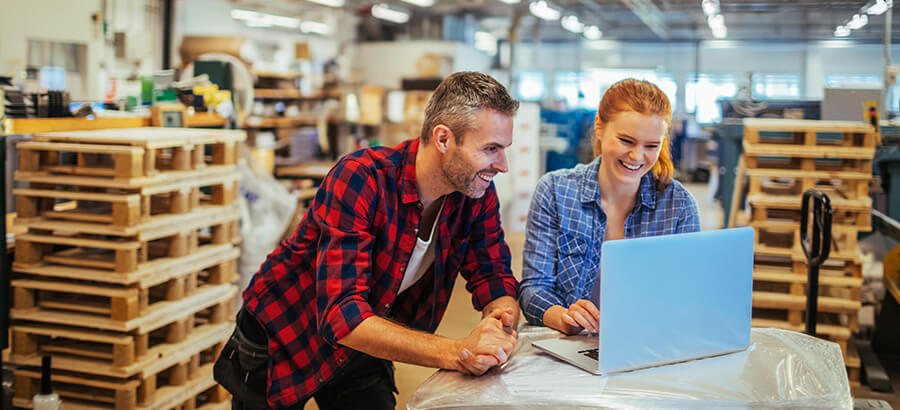 A productive workforce is a varied one, encompassing an array of different ages, backgrounds, and personalities. Sometimes that can lead to conflict, yet the most successful businesses we deal with are those which embrace diversity and recognize the value of different approaches. We recently launched our Resistance to Change eBook to help customers navigate different personalities and put personalization at the heart of ERP.
Resistance to Change
ERP is a people business. Each member of staff will respond to change differently, and only by drilling down to the impact on individual roles, can employers secure the buy-in of their workforce.
Tina in IT is tearing her hair out with the inadequacy of the legacy system and is desperate to embrace ERP, but long-standing employee Tom, is reticent about abandoning his stock management spreadsheet system, despite acknowledging its limitations.
Phil the finance director struggles to keep up with the demands of company expansion and relishes the prospect of a centralized financial accounting system, and while Jane in marketing agrees that automation has its benefits, she is worried about getting to grips with a whole new way of working.
Everyone within an organization has different motivational drivers and perspectives. The power of ERP means that it is easy to demonstrate how digitalization can change all their working lives for the better. From automating mundane tasks, to facilitating joined-up working, user-friendly ERP will help every user work more effectively. However, it is now imperative for employers to appreciate the people politics of any IT project implementation.
Our Resistance to Change eBook explores where resistance might come from and how to address concerns, dismiss misconceptions and get everyone singing from the same hymn sheet.
Putting People at the Heart of ERP
When implementing ERP, manufacturing companies must first take account of the diversity of their workforce. We each have different approaches to work, and are motivated in different ways, which means people need tools which can be configured accordingly.
Our eBook encourages companies to engage in dialogue with staff and presents the business case on how to address an individual's fears and concerns. A millennial engineer who has recently joined the business may well have different demands to a 55-year-old shop floor worker who has been doing the same job for 20 years. A tech-savvy worker in accounts may welcome more automated processes, but someone who has spent the last decade manually inputting data into a legacy system may not understand why they need to change their working practices.
At K3 Syspro, we encourage early engagement, ensuring different points of view are represented in the implementation team. Moving forward, the challenge is demonstrating how a centralized system can empower individuals whilst accounting for their idiosyncrasies.
SYSPRO 8 – Power to the People
The release of SYSPRO 8 has made the task of engaging with staff far easier by creating a more user-friendly accessible platform. The product engages with people on an individual level and can be customized to meet the needs of different users.
The web-based service is accessible on any platform from any location. At the same time, the Always-On guarantee transforms the way users interact with it. Its user interface Avanti allows everyone to access, interpret and analyze data regardless of what they're doing at the time.
That freedom to work more effectively helps break down barriers and overcome resistance. The system is intuitive and provides a platform of engagement which dispels fears about the impact of digitalization.
SYSPRO 8 users can personalize their workspace to meets their individual needs. Actionable insights provide real-time data and metrics allowing them to monitor performance against KPIs and manage worklists.
Customer Service
Just as every user is different, every customer has a unique set of challenges and requirements. That is why we put so much emphasis on customer service. We know that everyone's ERP journey is different, and we need to personalize our offer accordingly. Customers can access help whenever they need it, be it dealing with resistance to change or training staff on how to customize the system. Only with that attention to detail and celebration of diversity can manufacturers fulfill their potential.